Retirement Protocols for Law Enforcement(Presented By: Craig Ferrantino, CWS®, CFF®)
September 29 @ 7:00 pm

-

8:00 pm

EDT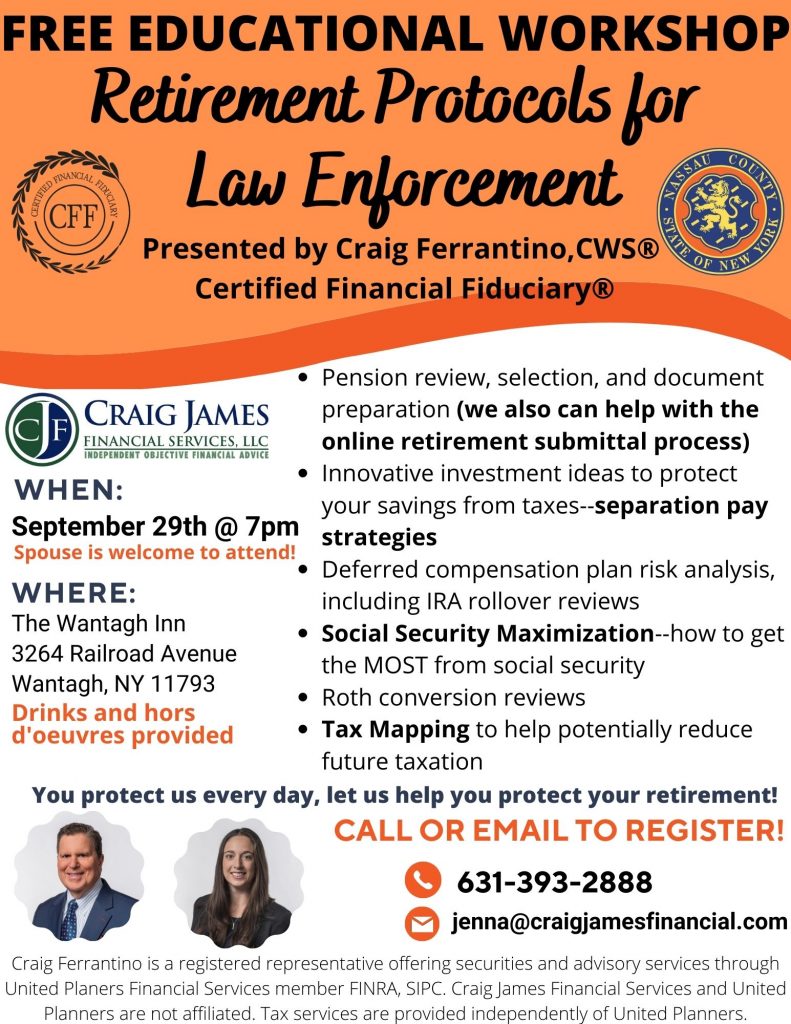 Please note this workshop is designed specifically for members of law
enforcement or spouse. We are happy to bring this educational workshop back
that was designed with the help of many retired members of law enforcement
as well as union leaders. Join us to go over some of the key aspects to
review when preparing for retirement.
We will cover:
– Pension review, selection and document preparation (we also can help with the online retirement submittal process)
– Innovative investment ideas to protect your savings from taxes–separation pay strategies
– Deferred compensation plan risk analysis including IRA rollover reviews
-Social Security Maximization–how to get the MOST from social security
– Roth conversion reviews
-Tax Mapping to help potentially reduce future taxation.
RSVP to jenna@craigjamesfinancial.com or call 631-393-2888