457 Deferred Comp Rollover in Long Island
The New York State Deferred Compensation Plan is a State-sponsored employee benefit for State employees and employees of participating employers.
A 457 plan allows eligible employees of state and local governments and tax-exempt organizations to defer income taxes on retirement savings into future years. If you're about to retire, you have an important decision to make about your 457 plan. Rolling over your plan balance to an IRA may give you more control and more flexibility to manage your retirement nest egg.
The professionals at Craig James Financial Services, LLC can explain the process and the benefits of a 457 rollover and advise you about your options.
A 457 rollover into a traditional IRA or a Roth IRA can offer advantages.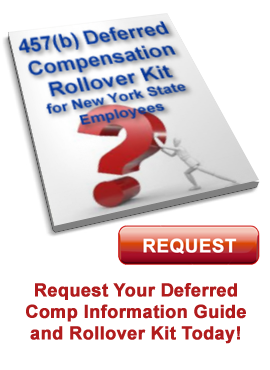 More investment options. 457 plans generally offer limited investment options. With an IRA, you have access to a range of investments, including some that may be more suitable to your goals, timeline and risk tolerance.
Greater flexibility. Some plans allow only lump-sum distributions and others may limit the frequency of withdrawals. If you roll the money into an IRA, you can take it out on your own schedule after you reach age 59 1/2.
More convenience. If you have worked at different jobs and you roll all your previous employers' plan balances into an IRA, you'll have a single, consolidated account to track. This makes it easier to monitor your investments, rebalance as appropriate and schedule required minimum distributions.
Potential estate-planning benefits. With some 457 plans, heirs must take out all the assets after the account holder dies and face a potentially large tax bill.
On the other hand, there are some reasons to consider leaving the money in your 457 plan rather than rolling it over:
Your age. You can take penalty-free distributions from a 457 plan at any age if you leave your job. With an IRA, you must be age 59 1/2 to take penalty-free distributions in most cases.
Your investments. If all or part of your balance is in an annuity that would result in substantial surrender fees if you take it out, you may want to consider leaving the money in your current 457 plan.
Rollover Tip: If you decide to roll over your 457 plan, be sure to transfer your balance directly into an IRA. If the distribution is made to you first, the plan must withhold 20% for federal withholding taxes.
Thinking about a 457 plan rollover? Call now to schedule a complimentary consultation to review your financial goals and discuss retirement strategies including rolling over your 401(k). Call: 631.393.2888 or Toll Free: 877.876.2707
Rollovers are not suitable for everyone. Please consider all options prior to making a decision.