Tune in every morning at 7:20 AM on station 103.9 FM for Craig's weekly economic and market update!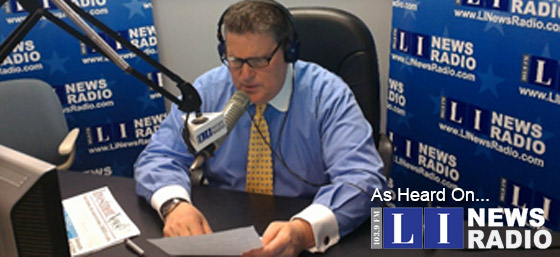 Financial Report on LI NEWS RADIO
Craig James Financial Services, LLC is pleased provide LI News Radio with their morning economic update.
Craig's economic update airs every morning at 7:20 AM EST during the LI in the AM program hosted by Jay Oliver. Be sure to tune in to 103.9 FM, stream the station from a computer, surface, ipad or phone, or go to the website to LINewsRadio.com and click "Listen Live."
Miss a show? Don't worry, we 've got you covered! We post a recording of each show to our social media pages everyday following Craig's live economic update and also keep a library of past shows below and on our iTunes station "It's All About Retirement."
Craig James Financial Services , LLC has proven to be source of independent objective financial advice to the media and we are pleased to provide an economic update to our fellow Long Islanders.
Remember to tune in to LI News Radio 103.9 FM every morning at 7:20 AM!
JVC Broadcasting · The Financial Report w/ Craig Ferrantino LIVE on LI in the AM w/ Jay Oliver!5 - 11 - 21
read more