About Craig James Financial: Your Financial Services Professional in Long Island
Your Vision is our Mission
As an independent financial services firm, Craig James Financial Services will never pressure you to acquire proprietary products or take unnecessary financial risks. We offer a variety of investment choices, products, and services from a wide range of providers. We help you develop strategies and choose financial products and services that will enable you to achieve your financial and retirement goals. With our deep industry knowledge, extensive resources, comprehensive wealth management services, and established investment strategies, we will put you on a sound financial path and help move you forward through every stage of your wealth management journey.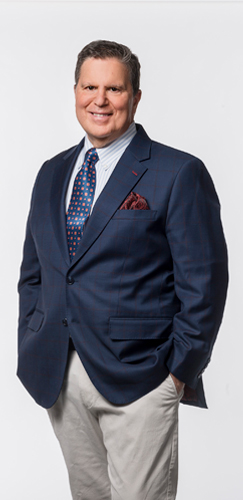 A Message from Craig J. Ferrantino, Certified Financial Fiduciary® Founder, Principal, and Financial Services Professional
At Craig James Financial Services, LLC we are committed to working individually with each and every client to design a comprehensive financial plan that covers all aspects of pre-retirement, retirement, estate management, and legacy planning.
Our aim is to become your investment professional for life. We take the time to get to know you and understand your goals, desires, and risk tolerance in order to construct an integrated financial plan tailored to your specific circumstances. Our focus on educating our clientele will help you learn investment strategies and acquire the right financial tools to achieve your long-term goals. By implementing sound wealth preservation and tax mitigation strategies and actively caring for your investments, we will help you make decisions to help attain the comfortable, secure retirement you have earned.
We promise to serve you with integrity, honesty, reliability and care. It would be our honor to be your trusted financial services professional for life.
Sincerely,
Craig J. Ferrantino, Founder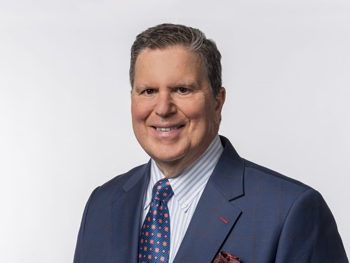 Craig J. Ferrantino
Founder and Principal, Certified Financial Fiduciary®, CWS®
Craig J. Ferrantino, Certified Financial Fiduciary® & Certified Wealth Strategist® is the founder and president of Craig James Financial Services, LLC. Having started his career on Wall Street at JP Morgan Private Banking Group in New York City performing asset management for assisting high net-worth clients, Craig has amassed more than 32 years of experience in the financial services industry. Craig currently provides a daily economic and market update every morning at 7:20 AM on LI NEWS RADIO station 103.9 FM.
During his years at JP Morgan Chase, Craig has gained experience in Corporate Finance, Asset-Backed Securities, and Developing Country Asset Trading. Over the course of his career, Craig moved into the investment side of the business, starting with Smith Barney and then to A.G. Edwards, concurrently moving from the city to the east end of Long Island. With these groups, Craig gained extensive experience and deepened his knowledge about financial planning for individuals and small businesses.
Seeing a need to provide truly independent, objective financial advice to his clients, Craig founded Craig James Financial Services, LLC in 2007 to provide specialty services in financial planning and wealth management for pre-retirees, retirees, seniors, and small businesses on Long Island. Craig  wants to earn your trust and will work diligently to keep your trust for years to come.
Craig holds a Master's degree in International Affairs from Columbia University and a Bachelor's degree in International Administration from New England College. Craig has passed three Principal/Supervisory Exams (Series 24, 30, 51), two General Industry/Product Exams (Series 7 and Series 31) and two State Securities License Exams (Series 63 and 65). Craig is a well-known speaker on issues relating to investing, retirement planning, financial strategies and wealth management. At present, Craig is the Chairman of the Board for the Financial Planning Association of Long Island, a 350+ member organization of financial professionals. Craig holds the industry designations of a Certified Wealth Strategist® and a Certified Financial Fiduciary®.
Outside of the office, Craig lives with his wife and their three children in Quogue, NY. As a certified Advanced Emergency Medical Technician, he spends his free time volunteering with the Southampton Volunteer Ambulance. In addition to providing sound financial advice, Craig is looked upon by the media and other organizations as a reliable and trustworthy source for financial and retirement knowledge, leading to his role as the New York Chapter Director of the American Financial Education Alliance and The Foundation for Personal Financial Education. Both organizations seek to educate members of the community on different aspects of financial and retirement planning.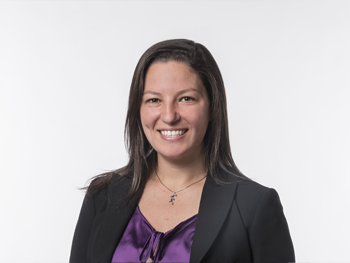 President of Megan D. Muccio, CPA, PLLC, Certified Financial Fiduciary®, CWS®
Megan joined Craig James Financial Services in 2018 as a licensed investment professional, with a focus on growing advisory services, and expanding our company's ability to provide clients with thorough, comprehensive financial advice. In addition to being a CPA, she is a Series 7 and Series 63 Registered Representative and a Series 65 Investment Advisor Representative. Megan is also a Certified Financial Fiduciary®, a Certified Wealth Strategist®, and has obtained her Life, Accident, and Health Insurance licenses.
Megan started her career in public accounting at Mazars as an audit and tax associate, with a focus on the manufacturing and distribution industries. Prior to graduating college, she also volunteered for the IRS Volunteer Income Tax Assistance Program in Ithaca, NY to help low-to-moderate-income clients prepare their personal tax returns. While at Mazars, she worked on private clients, providing well-rounded services in audit and review work, tax preparation, and bookkeeping services for select clients. She then transitioned into the Internal Audit group at Henry Schein where she focused on financial audit and internal control testing of the company and their subsidiaries. Megan received the Certified Internal Auditor designation while working at Henry Schein. She has worked independently as a tax preparer throughout her professional work years.
Megan graduated summa cum laude from Ithaca College in 2011 with a double major in Accounting and Business Administration with a concentration in Finance and a minor in mathematics.
She was born and raised in Wantagh, NY and currently lives in Commack, NY with her husband.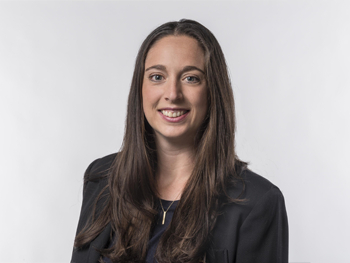 Jenna M. Hudson
Chief Operating Officer
Jenna joined Craig James Financial Services in 2009. She holds licenses in Life, Health, and Accident insurance and is also a Series 7 and Series 63 Registered Sales Assistant. Because she is securities licensed, Jenna is available to make any requested trades that come into the office and execute any other account transactions clients may request. At Craig James Financial Services, she available to assist you with all inquiries and account related questions.
 In addition to providing you with superior service, Jenna is also responsible for all marketing at Craig James Financial Services. In addition to coordinating all of our educational workshops and client appreciation events, Jenna researches and writes our exclusive confidential educational reports, manages our social media accounts, and acts as a link to the media for all interview and press releases that flow in and out of the office.
She is responsible for ensuring that we are communicating with our clients on a regular basis. As a client, you are guaranteed to hear from her!
Jenna graduated summa cum laude from Fordham University in 2009, with a double major in French Studies and International Political Economy. She is a native and current resident of Sayville, NY and lives with her husband and growing family.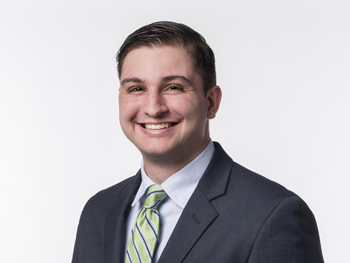 Phillip R. Almodovar
Relationship Assistant
Phillip R. Almodovar is an intern, seeking to become a registered representative at Craig James Financial Services. Phillip is beginning to prepare for certification exams, such as the Series 7. He has previous experience in the insurance industry, having interned for Cook Maran and Associates in the Summer of 2019. He is eager to begin actively helping people make the best use of their money and watch their investments grow!
Phillip graduated summa cum laude from Sacred Heart University in 2020, with a double major in Finance and Economics and a minor in Financial Analytics. He currently lives in Massapequa with his parents and younger sister.
Portia Randall
Operations Assistant
Portia joined Craig James Financial Services in 2020 and she will be your first contact at Craig James Financial Services. She is here to greet you with a warm hello and smile whenever you enter the office and is able to assist with any account inquiries or processes.
Portia is a Long Island native she and attended Saint Anthony's High School in Huntington, NY. She continued her education at Howard University in Washington DC and completed her Bachelor's of Business in Management and Marketing at Pennsylvania State University in 2015.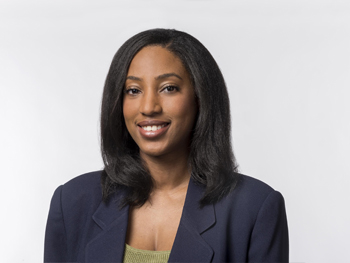 Portia is the owner of her own small business Pretty Platters, which designs high-end cheese platters and grazing tables for large events. She has a great eye for design and also a contemporary approach to web design and social media marketing.