A stockbroker can help you determine your risk tolerance, diversify your portfolio, and decide how to integrate stocks, bonds, ETFs, and/or mutual funds into your retirement portfolio.
Determining Your Risk Tolerance and Creating an Individualized Strategy 
The first step to consider when building your portfolio is determining your risk tolerance, or your proclivity towards risk. If you are in your pre-retirement phase (30s, 40s, or even 50s) and don't plan on withdrawing money from your retirement savings any time soon, you can afford to take some risks and weight your portfolio more towards high-growth instruments. As you near retirement time, it may be prudent to invest in less volatile financial instruments so that the market swings are less extreme on your savings.
Everyone's risk tolerance is different when investing, making it vital that your stockbroker is informed on your overall financial plan and your objectives. Craig James Financial Services helps to match your risk profile with a portfolio that incorporates stocks, bonds, mutual funds, and other appropriate financial instruments tailored to your specific needs. 
Choosing the Proper Investments
When researching which stocks, bonds, or mutual funds to add to your retirement portfolio, remember these three words: Diversify! Diversify! Diversify!  The more diversified your investment portfolio, the more stable and secure your retirement nest egg will be. Given the wide range of stocks, bonds, and mutual funds available, it is vital to find a stockbroker that is familiar with different types of investment strategies and securities.
Managed Accounts
At CJFS we offer hand-selected personal money management strategies geared to reach your investment goals. We have tactical portfolios with stop loss in place for downside protection, aggressive growth strategies, dividend portfolios, income-focused portfolios, and more.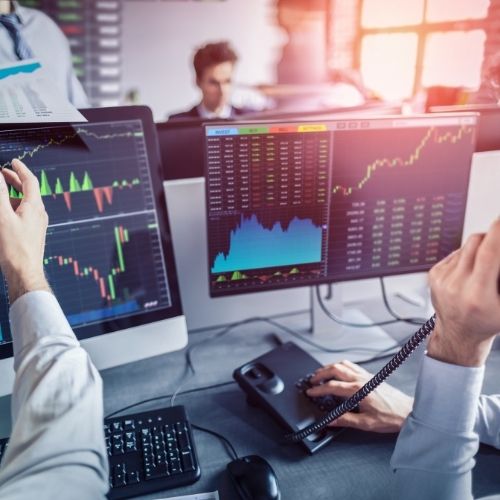 Fortunately, the stockbrokers at Craig James Financial Services, LLC offer services in appropriate stocks, bonds, mutual funds and other financial instruments, and will personalize your investments to your financial profile. Call (631.393.2888) or schedule a complimentary appointment below: